We present different types of web design tailored to your needs, low-cost websites, corporate, catalogs, e-commerce…
We design and develop projects from scratch or simply transform, improve and adapt existing websites to the current market. Tell us your tastes and preferences and we will do the rest.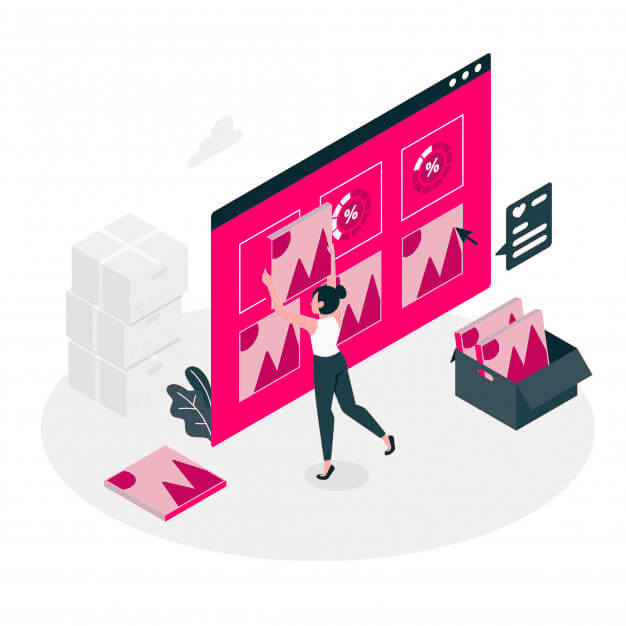 An agency specializing in web design is composed of digital professionals and graphic designers responsible for creating web pages, ecommerce and mobile apps. Computer programmers, web usability specialists, graphic designers, content creators and digital security experts come into play in web design that guarantee the design of creative, functional, responsive, search engine friendly websites and optimized for different objectives as that the client looks for.
The web design department of our digital marketing agency develops customized web projects according to customer needs. Branding, services, information portal, ecommerce … Websites with the functionalities that the client has in mind to achieve the strategic objectives.
Ecommerce web designs

In Webbing we know how users want ecommerce: functional, secure, transparent and with an intuitive web architecture. We are experts in Prestashop and WordPress. We offer a daily technical service of backend, frontend and hosting that guarantees the best performance of your ecommerce.

Corporate web designs

We adapt to the idiosyncrasy of your brand to transmit it in web design. We are updated with the latest creative trends to always combine them with a web architecture that encourages intuitive navigation that is useful to the user.

WordPress web designs

We dominate the WordPress environment by building 100% customizable websites with a range of inexhaustible features. Secure and updated websites with permanent maintenance that are also positioned in Google and other search engines with ease thanks to its correct optimization.

Responsive web designs

Nearly 70% of web traffic comes from mobile devices, which is why the current web design has to be responsive in order to adapt seamlessly to mobile browsing. Our web developers ensure a correct visualization of the sites in all existing mobile environments.

Design of e-learning platforms

We build online education platforms that are easy to manage, functional for students, without security flaws and very economical. The demand for online courses is booming, e-learn environments have never been as easy to optimize and customize as now.

Are you looking for a specific web design?

Our web design department develops customized websites according to the functionalities that the client requires according to their professional sector. We design unique websites that scrupulously respond to your business needs.

We have extensive experience in web development of:

Restaurants
Lawyers
Property development companies
Hotels
Freelance services
Online academies
Room Escapes
The experience of our web design professionals covers all the functionalities that a web page should have:
Custom web design and architecture oriented to conversions.
Responsive design, mobile-friendly optimization to ensure the fast and correct visualization of the web on mobile devices and facilitate its organic positioning in Google.
Conception of the web with a studied web usability so that the user experience is 100% successful.
SEO configuration on the website according to key keywords for a good understanding by the algorithms of the main search engines and thus rank in the top positions in the SERPs.
Implementation of the web functionalities necessary to achieve the objectives set in the digital strategy: leads, sales, subscriptions…
Creation of a web content that combines creativity and precision, and also oriented to the general SEO of the site. Web content that transmits the previously planned corporate message with personal and recognizable style.
 What work methodology do we follow when creating a website?
 In Webbing we follow a work methodology when designing websites where the center of the project is the client:
Key points we work to create a professional web design
A web design that brings together all the necessary elements to achieve the objectives set by the brand, in addition to being optimized to position Google and other search engines ahead of the competition, must have:
Creative and attractive aesthetics that contribute to the credibility of the brand and to leave a first big impression to the users who visit the web.
Conversion-oriented for intuitive and effective navigation by website users.
Concise, direct and written web content for easy understanding of search engines, with meticulously distributed call to actions for user navigation focused on offering solutions and objectives.
4. Information architecture
Optimized web architecture under SEO criteria to attract qualified traffic and facilitate the organic positioning of the website.
Get a web page adapted to your needs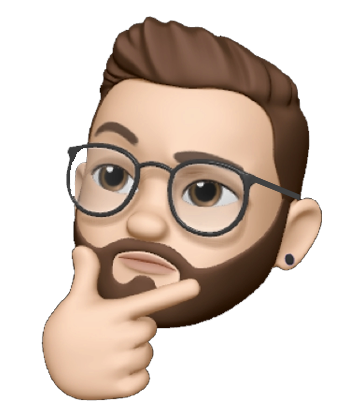 Raúl Álvarez
Web design expert
"The great pillars of a good UX design are simplicity, research and empathy. Think like your user and you will be right"
Frequent questions
It depends on many factors, but from the initial meeting with the client until the delivery of the project, taking into account possible minor modifications during the process, between approximately 2 and 3 months on average (depending on each project).
The one that responds to the objectives and needs of the client, is designed with the user experience in mind and is optimized under SEO criteria.
The domain and hosting where it is hosted, all the sections and functionalities that the client needs in the frontend, and a backend configured for daily maintenance and easy self-management.
With their technical and digital knowledge, conceptualize and shape web pages that meet the objectives and needs of each client, delivering a 100% functional product and easy self-management.
Meeting with the agency's professionals, listening to the proposals and solutions they give us to our needs, and seeing their previous work and success stories. Try to choose an agency that has already developed similar jobs in our same professional sector.
Other digital services we offer